The recent rain in the Okanagan was much needed after a dry spring but it came at the wrong time for cherry farmers.
While the region needed the precipitation, it came right when cherry harvests are ripening. Because of this, the BC Cherry Association has hired helicopters to protect their fruit.
"Hiring helicopters is not something we undertake lightly," said the president of the BC Cherry Association Sukhpaul Bal. "They are very expensive, and if there were another way to save our crop, we would."
When cherries are ripening as they currently are, they are high in natural sugars. At this stage, when rain falls and is sitting on the cherries, it causes them to swell until they split or break open. In the industry, the only effective way to get rid of the rainwater is to blow it off.
Helicopters are the best option to save the cherries as they can dry an acre of cherries in five minutes. The downside for farmers is the cost as an hour for a helicopter can cost $1,000-$1,600.
Despite the cost, it's a much better alternative than using tractors because it takes 40-50 minutes for a tractor to dry an acre of cherries and it's easier for a crop to be lost.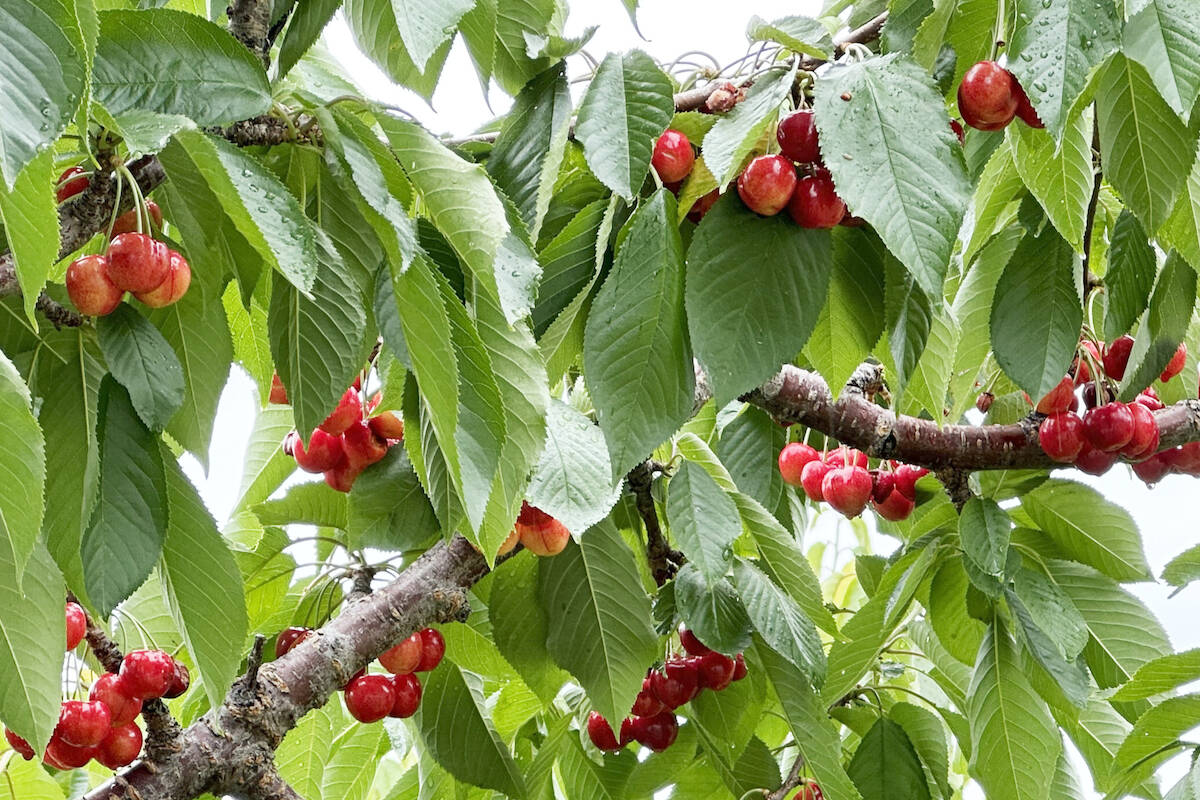 While the helicopters cost a lot, losing crops cost farmers more. For a lot of farmers and their families, their entire income for the year is based on their crops and the money they make off them. Every year, the cherry industry in B.C. is valued at $180 million. On top of orchard owners, the industry employs pickers, sorters, packing facilities, marketers, distributors, and suppliers. On top of that, it also benefits local retailers and tourists. Because of all that's on the line, farmers have a short window to execute their production for the year.
"Growers understand that helicopter noise can be annoying to nearby residents, and they use helicopters only as a last resort," said BC Ministry of Agriculture and Food Southern Interior lead Adrian Arts. "Orchardists use other means to prevent splitting first, such as the planting of split-resistant cherry varieties, or new varieties that ripen later in the summer when it's usually dryer."
It is the second consecutive year helicopters have had to be used to save the crops and despite the noise, neighbours were supportive last year.
"Last year, despite our worries about the annoyance factor presented by the choppers, 99 per cent of people were very supportive of the need to rescue our crops," said Bal. "Comments in social media and in-person were mostly positive. We want to thank our neighbours for their overwhelming patience and understanding."
Farmers are hoping the warm weather on the way will help save the cherries as well.
---
@cunninghamjordy
jordy.cunningham@kelownacapnews.com
Like us on Facebook and follow us on Twitter.