It's a scene many in Penticton have waited years to see: the Skaha Lake Marina hosting dragon boaters and beach-goers alike for an ice-cold beverage and bite to eat on a warm day by the water.
That picture became reality this weekend, thanks to the opening of the Dragonboat Pub.
"There's a massive population density in the south end of Penticton that is not being serviced," said Keith Corbett, the pub's general manager.
The pub officially opened Friday, June 9. Upon arrival, it's hard to ignore all that's outside of the restaurant – new garden space and a pair of canoes, one of which is designed by Penticton Indian Band artist Clinton George. In recognition of the pub's opening, George crafted a piece called "Steelhead," meant to encapsulate the spirit of dragon boat racing and the storied past of Skaha Lake.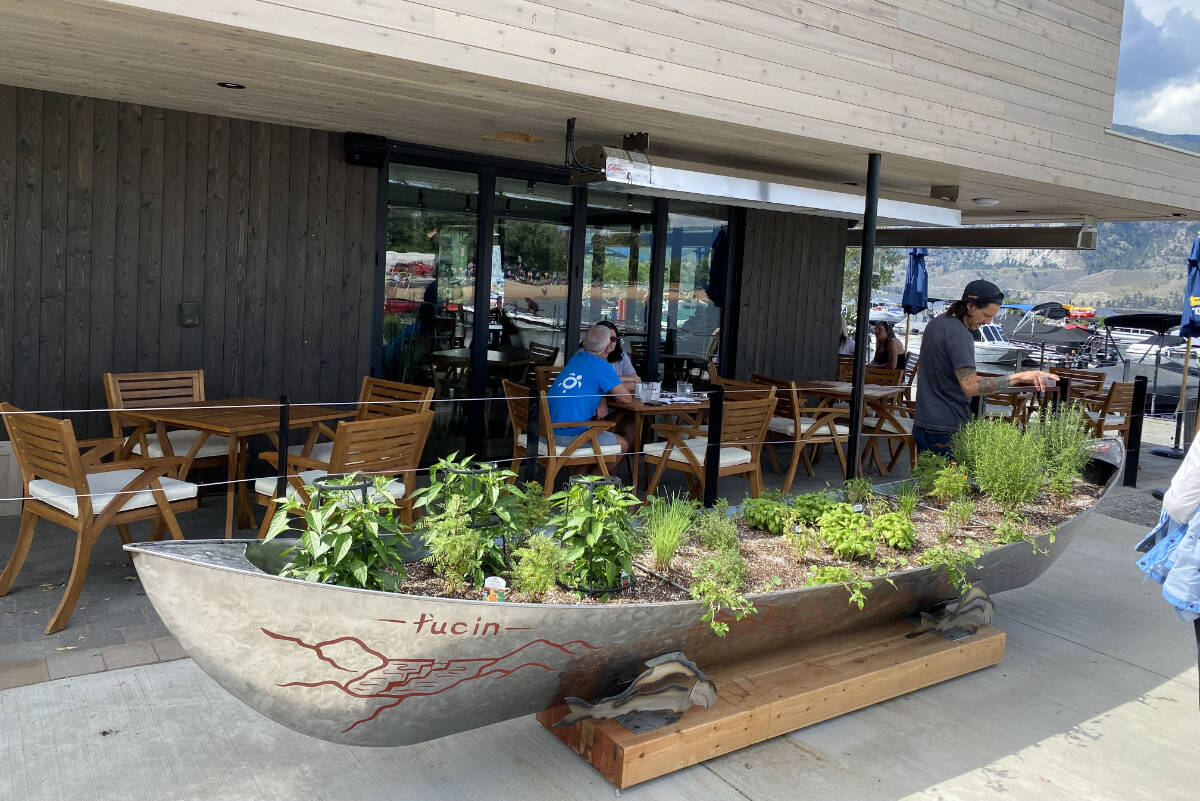 Enjoy the pet-friendly patio and walk through the doors of the pub and you'll notice more dragon boat-themed art, as well as old photos of the lake that date back several decades.
Local artist Jenny Long painted a mural of waves, which can be seen in the interior. The paintings of Indigenous Syilx artist Cody Lecoy can also be seen at a table inside the pub.
"We want to be all about Penticton," Corbett said. "A pub that shows how great it is."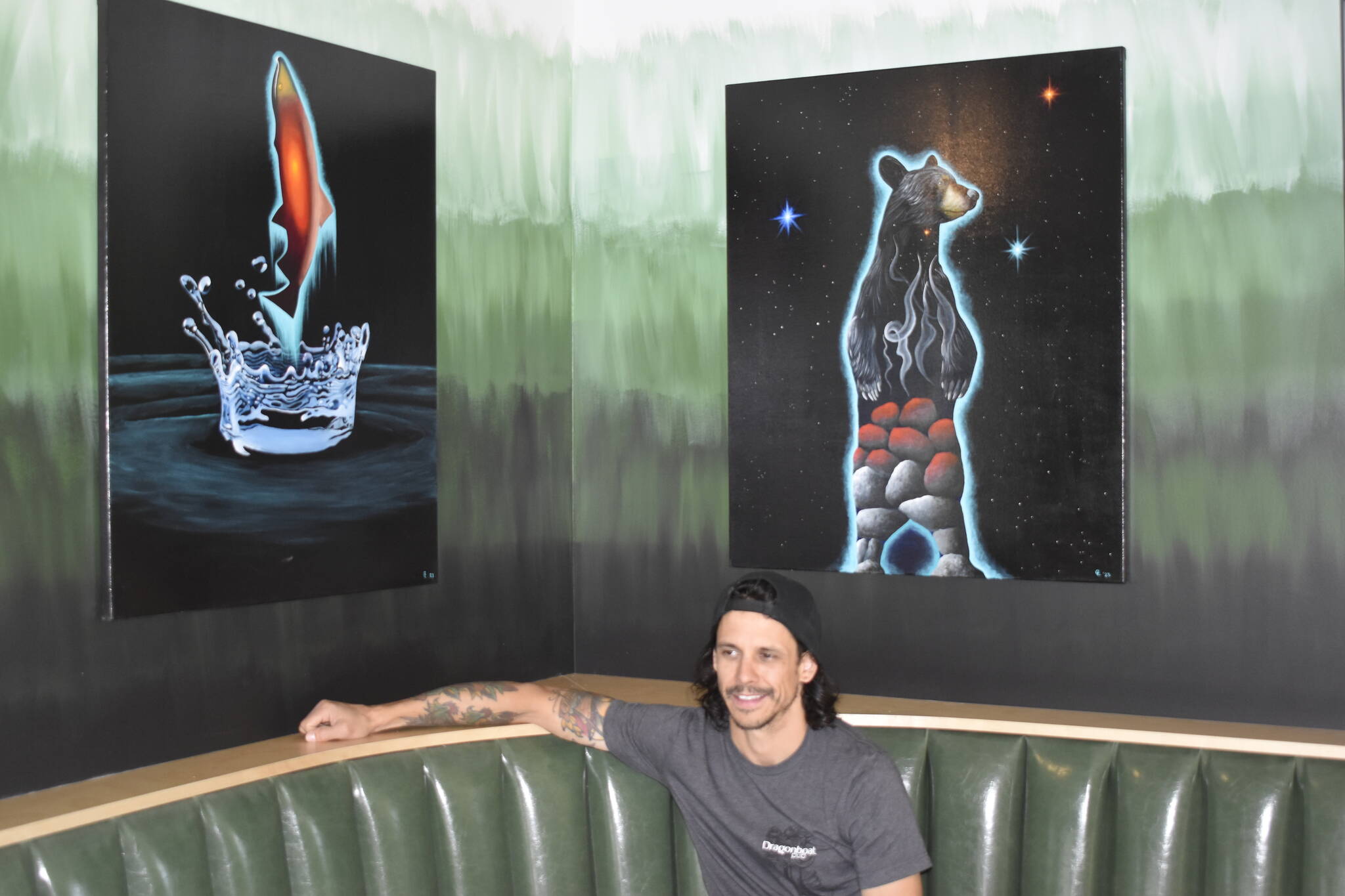 Whether it's a coincidence or not, the Dragonboat Pub opened its doors at just about the perfect time.
Hundreds of dragon boaters across 16 regional teams were in Penticton last weekend for the annual Okanagan Sprints event.
"We already feel so connected to the pub, and all they've done inside it as well makes it feel so much like home," said Thyra Carroll from the Penticton Paddle Sports Association.
"To me, in a lot of ways, it's their area," Corbett said about the local dragon boat athletes. "It made a lot of sense to name it after them."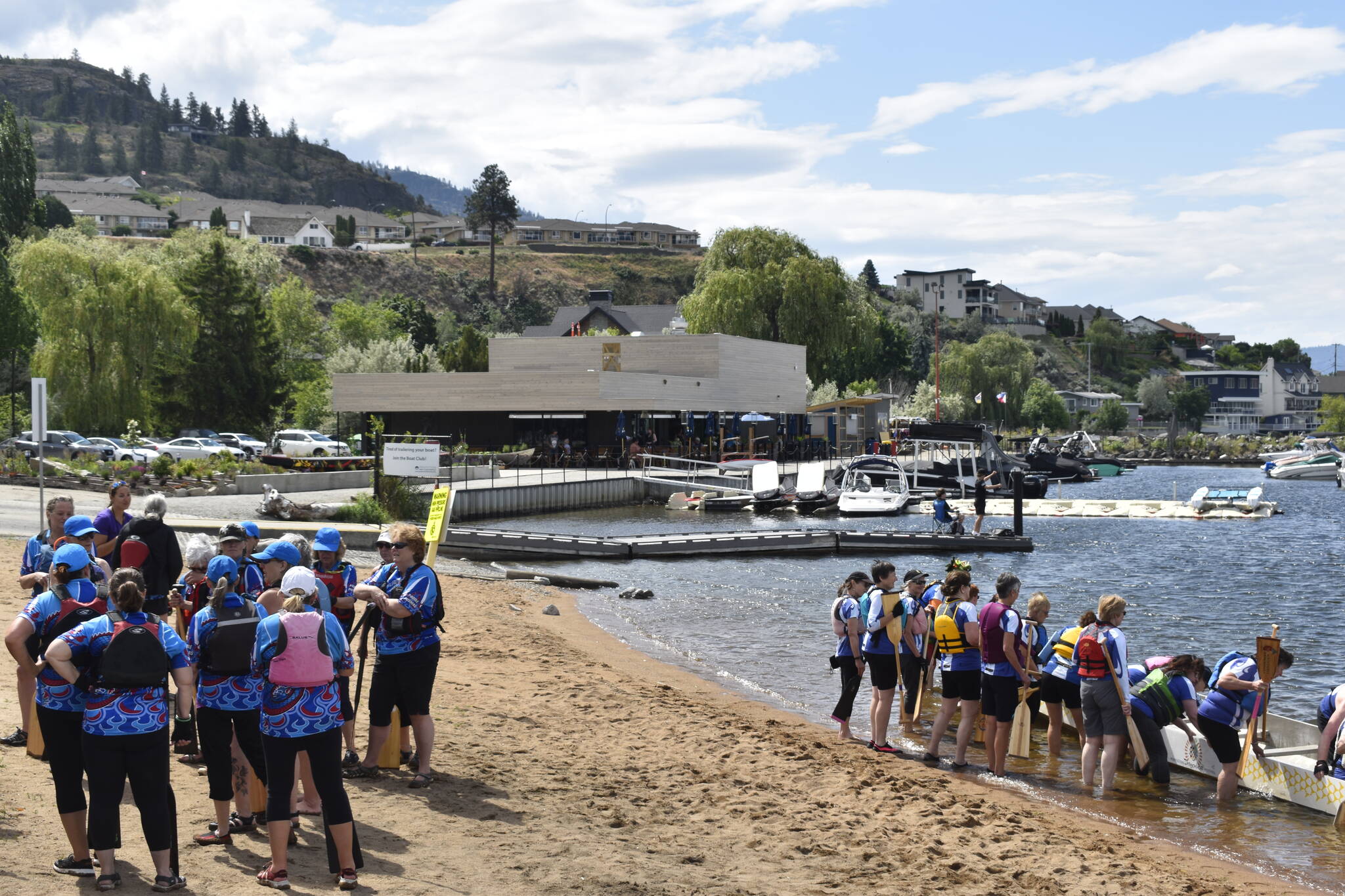 But what about when it's the middle of January and there's no dragon boat races to be had?
Corbett thinks he's got that covered. "There's lots we can do in the offseason. It's a warm cozy spot with a fireplace and I'm thinking we could maybe even get some skating going on in the winter if the weather's good for it."
The restaurant broke ground in October 2022, after the city's previous council agreed to a 25-year deal with the Penticton Yacht Club to operate the marina. The site used to be home to Naughty Dog Cafe.
Renovations to the site were budgeted at $2.5 million.
It currently employs more than 40 people but Corbett says that number will likely grow closer to 60 once operation this summer continues.
"It feels great to finally be open," Corbett said.
"I hope the people of Penticton can join us regularly."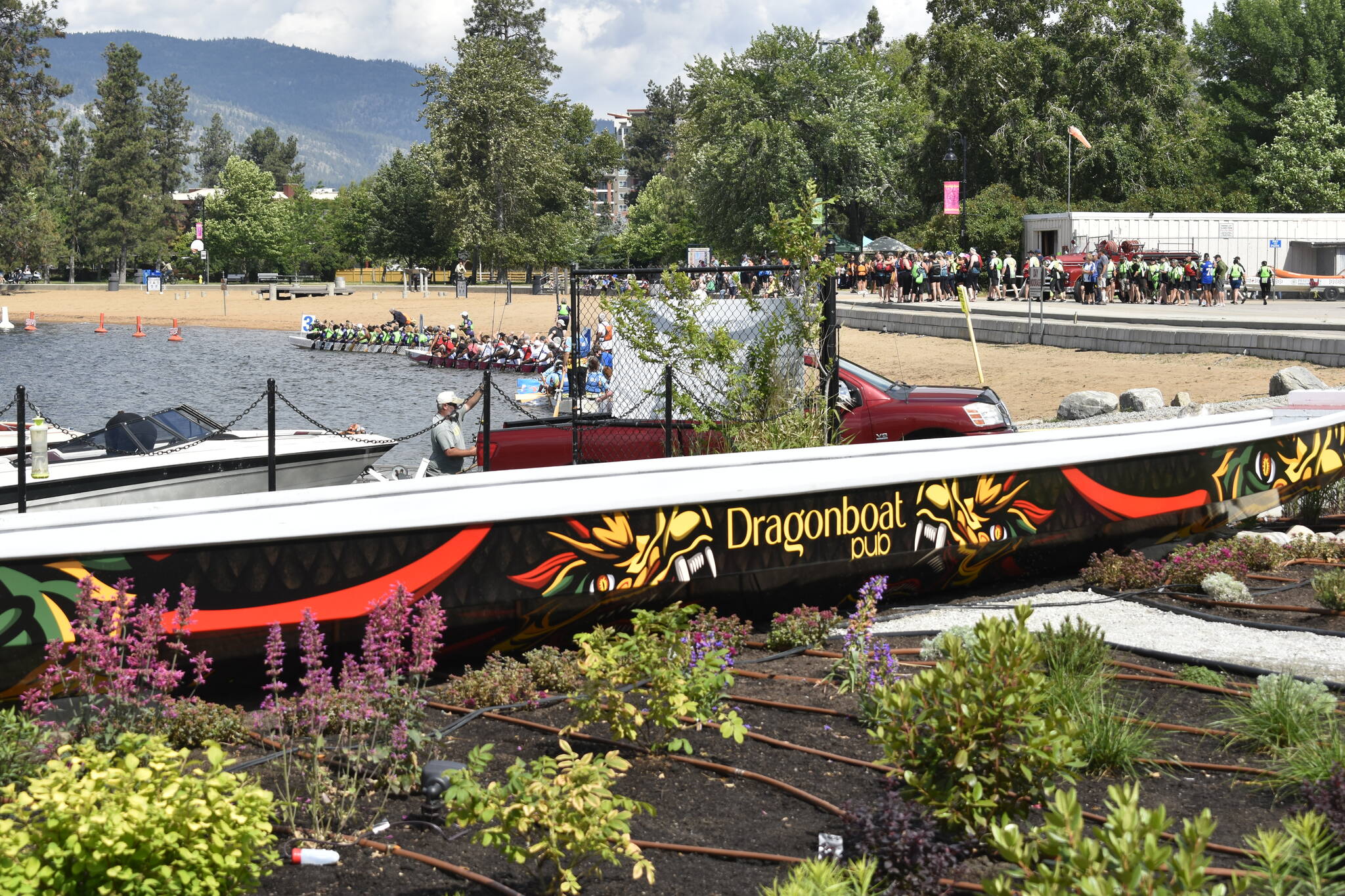 ---
@lgllockhart
logan.lockhart@pentictonwesternnews.com