It's the best time of the year for Canada's wine country.
The Fall Festival Weekend, including signature events like Cask & Keg and Festival of the Grape (FOG), will be returning to Oliver for the first time since 2019.
Oliver will be the place to be from Friday, Sept.30 to Sunday, Oct. 2 with this year's festival featuring new events like Beer Olympics on Oct. 1.
Festival of the Grape attracts over 4,500 people who come to celebrate and sip Oliver's wine tasting finale of the season with the highlight of the day being the grape stomping contest.
"It's the 25th anniversary of the first FOG," said Kenn Oldfield, the co-founder, along with Sandra Oldfield, of Tinhorn Creek Winery.
They are expecting this year's festival to be the biggest one yet with wine, beer and cider tastings, food trucks, live music, races, and of course grape stomping.
The ever-popular Grape Stomp competition requires teams to use their feet to squish as many grapes as they can into juice with their toes. The competition goes Oct. 2, from noon to 4 p.m.
New this year is the Beer Olympics sponsored by Firehall Brewery on Oct. 1 from 2 to 4 p.m. Firehall Brewery staff have already been training for the real thing. Beer Olympics will challenge competitors to a series of beer-related tasks including racing around tables with a tray full of beers, keg rolling and grain sack races.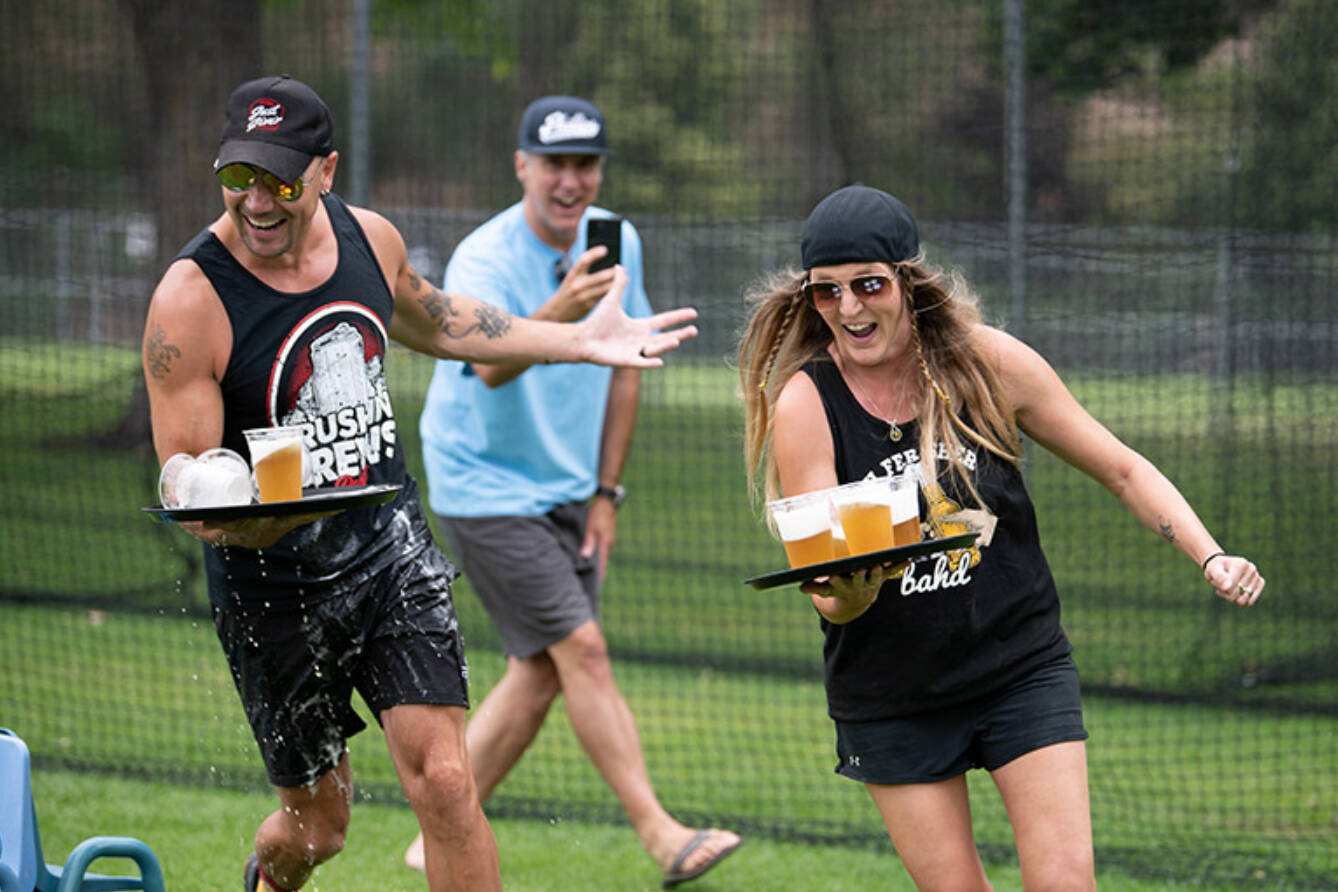 The Amazing Oliver Race is also back on Oct. 1.
Also new this year is the Kick-Off Party at District Wine Village featuring the iconic Canadian band, The Trews on Sept. 30.
Penticton's Grape Savvy Trolley Co. will be your designated shuttle service to events all weekend long and will be running from Penticton and Osoyoos to the event grounds from Friday through Sunday.
To buy tickets or learn more, go to visitoliver.com.
To report a typo, email: editor@pentictonwesternnews.com.
<>
Don't miss a single story and get them delivered directly to your inbox. Sign up today for the Penticton Western News Newsletter.
<>
---
@PentictonNews
newstips@pentictonwesternnews.com
Like us on Facebook and follow us on Twitter.