UPVC windows are the most common choice for Canadian homeowners when they shop for new replacement windows today, and for a good reason. Many Kelowna windows experts claim that these units are usually the most affordable option, locally manufactured, and highly durable. But does this mean they are the best windows to install for your house? Or you want to consider some alternatives? Read on to learn everything about modern uPVC windows and how they can benefit your home.
Are Plastic Windows and Vinyl Windows the Same Thing?
When buying new windows, you should not confuse PVC (regular plastic) with uPVC windows since they are not the same thing. While you can still encounter plastic windows when shopping for new units, and they are even one of the cheapest replacement window options, the low price is justified by the low quality. Moreover, PVC windows are not eco-friendly hence reliable window companies have long dropped the idea of selling and installing these units.
While PVC (polyvinyl chloride) is used in many construction applications, it's not appropriate for windows. On the other hand, a material known as uPVC (unplasticized polyvinyl chloride) is frequently used for replacement windows. Such windows are also made from polyvinyl chloride but undergo a completely different manufacturing process, making them a recyclable, durable and energy-efficient solution.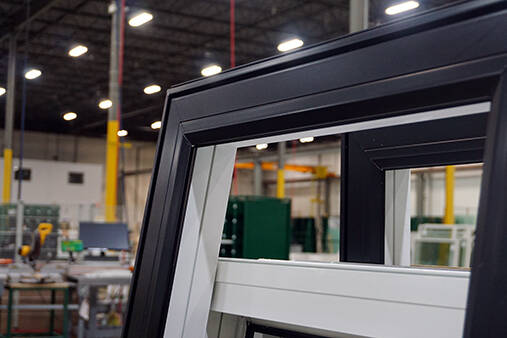 All the Benefits of uPVC Windows For Your Next Replacement Project
uPVC (or Vinyl) windows have many benefits, and as previously stated, Canadians choose them mainly because of the reasonable price tag and high durability. But did you know all the other benefits you get when installing vinyl units? Many window companies in Kelowna say that uPVC windows are also recognized for:
Stability over the years. This material won't shrink or warp.
Many pre-coloured options. No painting is required. Homeowners can find finishing solutions to mimic wood appearance that is quite sought-after.
Little ongoing maintenance. Just an occasional cleaning with soap every spring is enough to keep an original look for many years.
High energy efficiency. These windows are not too inferior to fibreglass or wood, significantly lowering your annual energy bills.
How to Choose The Best uPVC Windows
While vinyl windows are extremely popular today, and many companies have them available, you still must be careful when purchasing new units. When dealing with a window installer, go into more detail and ask whether their vinyl windows are Energy Star-rated and NAFS-11 tested. Since even the best-looking units can be poor at energy efficiency if they are not checked and approved by the authorities mentioned above. This way, you might get lower energy efficiency and even be not eligible for government rebates or grants.
Moreover, make sure you speak with the experts that consult you regarding what window styles work best for your house, which glazing (double or triple) to go with and which areas within your home need to be prioritized when embarking on a window replacement project. Good luck!