Two people are in custody after a stolen vehicle was followed by police from South Okanagan to Central Okanagan.
A pair of vehicles along with some property were stolen from the Penticton area on the morning of March 24, with one of the two recovered shortly after nearby.
A white pickup truck was then followed by RCMP, using covert tactics to follow the truck safely into West Kelowna's Glenrosa neighbourhood.
The suspects were taken into custody after going off-road down an embankment at Glenrosa and McIver roads around 10:30a.m.
Pickup truck down embankment in #WestKelowna on McIver Rd. around 10:30 this morning. Details unknown at this time. pic.twitter.com/DRE65dgcuw

— Jake Courtepatte (@JakeC_16) March 24, 2023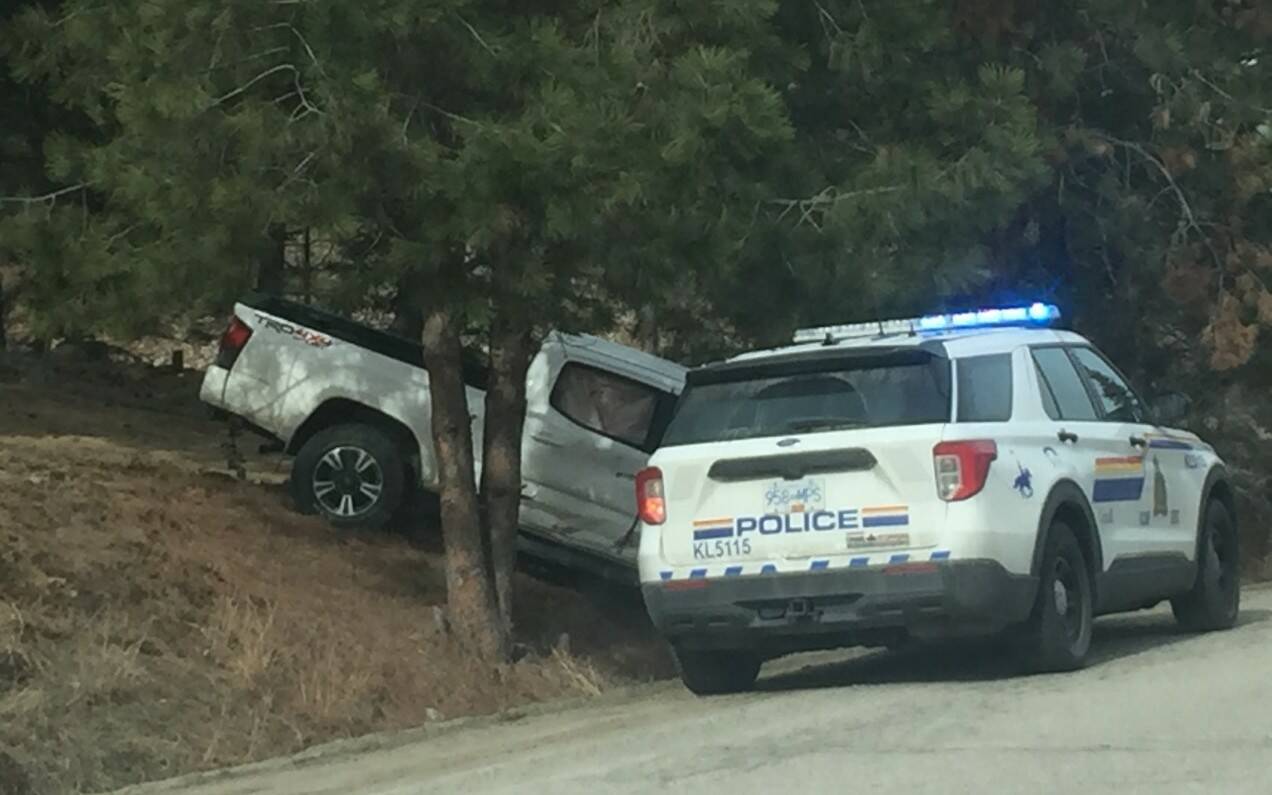 They were uninjured.
"This was a dynamic and fluid event but with the organized cooperation from multiple South Okanagan RCMP detachments the suspects were taken into custody without injury to the public, police officers or the two individuals," said Cst. Della-Paolera.
The suspects are being held in custody awaiting their court date, and police say there will be no further comments at this time.
---
@GaryBarnes109
gary.barnes@kelownacapnews.com
Like us on Facebook and follow us on Twitter and subscribe to our daily and subscribe to our daily newsletter.