Parker Leiper had just spent over $1,000 tuning up his bikes, when they were stolen from the busy Riverside Drive mall parking lot while he ran into A&W for a quick bite July 7.
Leiper had parked his vehicle with his bikes locked in the bike rack in front of the fast food restaurant at 3 p.m.
In a matter of minutes, two thieves cut the locks to the bikes and, in front of numerous people, took off.
"It's frustrating because we can't really afford to replace them," said Leiper. "We've spent thousands of dollars getting the bikes ready for the season, tuned up, components fixed or replaced, mounting hardware, etcetera, just for all of it to get taken in a busy parking lot."
Several witnesses have come forward to describe the suspects, one of whom has a distinctive hair cut. The alleged suspects were even found with some other bikes nearby. Leiper said the Penticton RCMP did try. He said their efforts are much appreciated as they spent a lot of time looking for the bikes and talking to the suspects. But his bikes have not been returned.
Leiper also posted to the Penticton Stolen Bikes Facebook page where he said he had numerous people reach out.
"The whole community has reached out in anger," he said. "You can really tell that it isn't just a one-off case, and that it's really affecting people."
A man vacationing at the Oxbow RV park by the Channel also had his expensive bike stolen Friday . According to a post, the man had saved up for the bike and only had it a short time before it was taken.
Penticton bylaw supervisor Tina Mercier said there has been a noticeable uptick in bike thefts this summer.
"We've been doing our best at getting bikes back to their owners," said Mercier.
Two large encampments in Penticton are underneath the bridge of the Channel at Green Mountain Road and at the Esplanade near the Penticton marina. Mercier said there is a large amount of stolen goods showing up at the Green Mountain Road camp, including bikes.
Without police witnessing a theft, and if the bike doesn't have a serial number or a way to trace the bike back to the owner, there isn't much they can do to retrieve it.
A picture posted on the Penticton Stolen Bikes Facebook page shows the Green Mountain Road encampment with numerous bikes. It isn't known if these are stolen or not.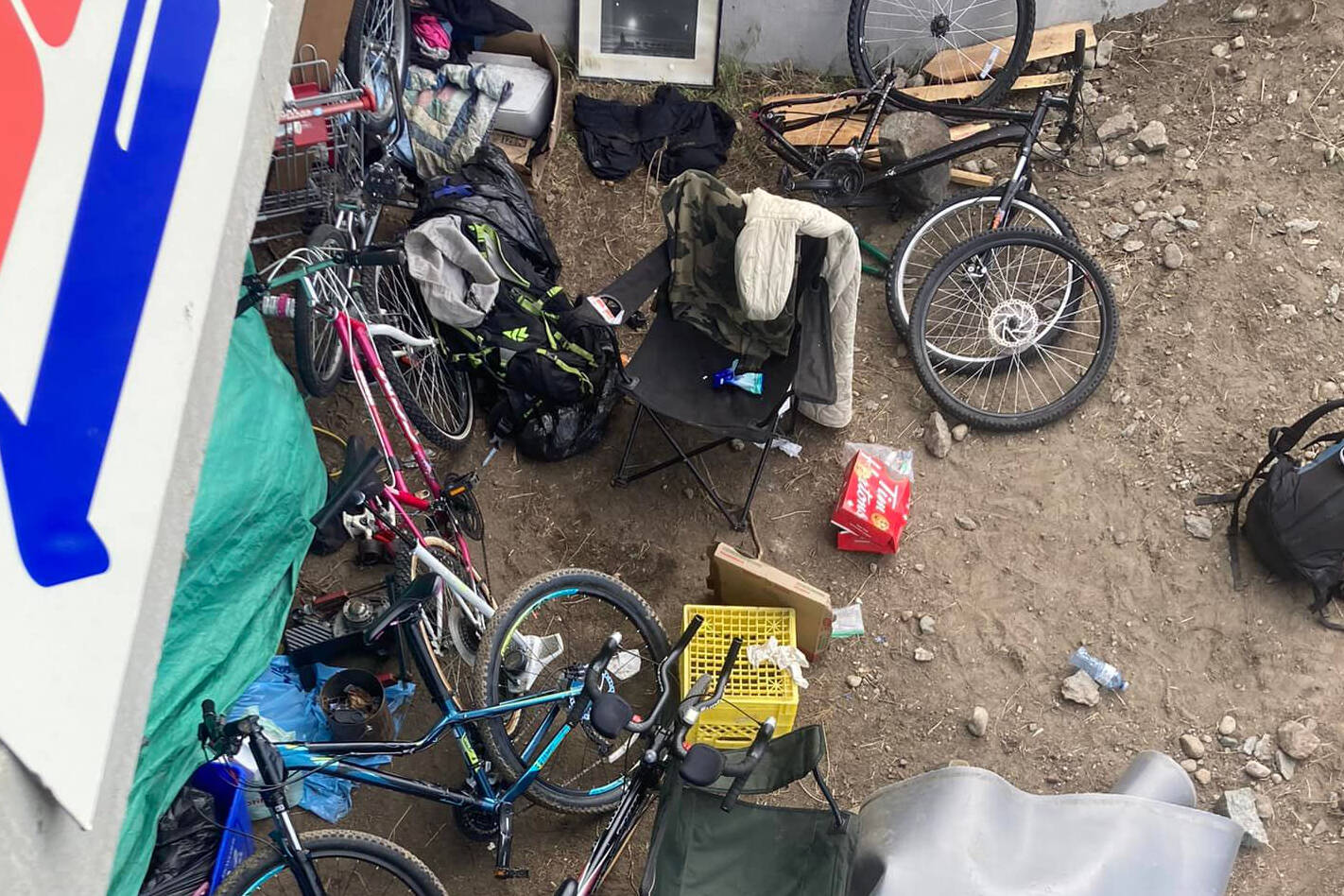 The Granfondo cycling race is in town this weekend bringing with it thousands of expensive bicycles. The race announcer mentioned that many of the bikes in the race are worth as much as $10,000.
Police recommend Penticton residents protect their bikes by registering them with the global, online bike registry Project 529.
Project 529 was made available to Penticton residents in 2017 and has since seen thousands of bikes registered. The program started in Washington State through a realization that there was a need to maintain a registry of bicycles in order to help mitigate the selling of stolen bikes.