UPDATE: 2 p.m.
Winds have subsided in the area off of Highway 97C allowing for BC Wildfire crews to make progress on the Piegon Creek blaze.
The 33-hectare fire is still burning out of control, however, the six water skimmers are no longer working the blaze and only two helicopters remain alongside 60 personnel.
Winds are expected to pick up this evening gusting up to 40 km/hr.
_____
UPDATE: 9:30 a.m.
There are currently two BC Wildfire crews and two contract crews responding to the Pigeon Creek blaze, for a total of 58 personnel on scene Tuesday.
Multiple aerial resources are also battling the fire and will be flying over Okanagan Lake. A reminder to boaters to stay out of the way of air crews.
The cause of the fire is currently under investigation.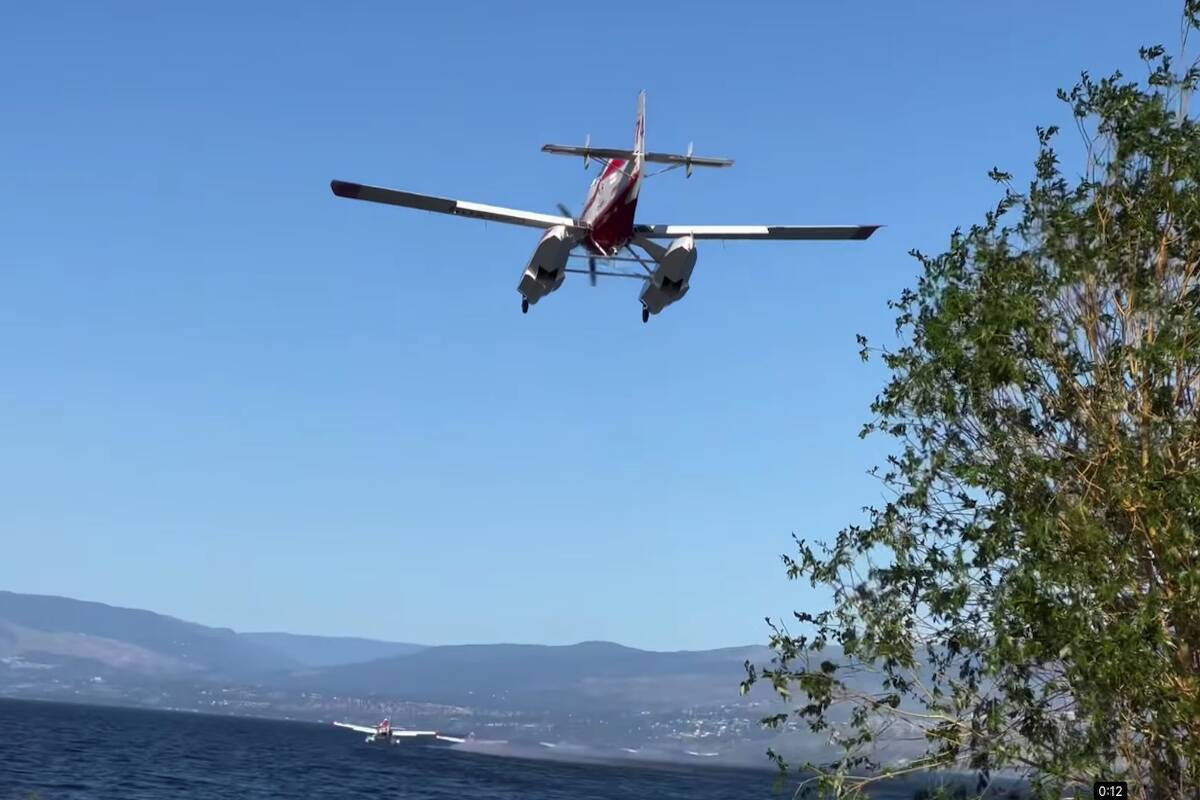 ____________
Temperatures are expected to reach 28 C on Tuesday increasing the fire danger rating in the Okanagan.
BC Wildfire crews remained on the scene of the 33-hectare Pigeon Creek blaze off Highway 97C just outside of Peachland.
Multiple aerial resources will return to the area to continue fighting the fire from above on Tuesday.
The out-of-control blaze was reported Sunday evening and was initially 0.2 hectares in size, but quickly grew due to Monday's winds.
Winds are to pick up this morning gusting to 20 km/h and then to 40 later in the day, increasing fire behaviour.
On Monday, BC Wildfire responded to the blaze with one initial attack and two unit crews, for a total of 44 personnel.
There are currently no evacuation orders or alerts associated with this fire and there are no area restrictions as of yet.
READ MORE: Out-of-control blaze off Highway 97C near Peachland grows to 33 hectares
READ MORE: Landslide closes Highway 97 in Summerland