How many professional dodgeball players live in Penticton? A group of local firefighters say not many.
That's why they think their inaugural charity dodgeball tournament on Saturday afternoon (Sept. 17) at Penticton's new skating rink clicked on all cylinders.
"We started looking at doing something like a beach volleyball tournament at first, but then thought…how cool would it be to do something that not many people could ever play professionally," said Trevor Tougas, a Penticton firefighter and president of the city's charitable fire society. "And then we decided to make it an outdoor event and everything came together from there."
Local businesses and non-profit groups congregated at the skating rink on 107 Martin Street for the first-ever edition of charity dodgeball tournament.
Those who work at the Barking Parrott, for instance, would battle local Tim Hortons employees, and a winner would eventually be crowned from there.
"People are having a blast," Tougas said. "We've had nothing but great reviews so far, people are having fun and it's all in the name of sportsmanship. It's been competitive but everyone's and I think everyone is putting an emphasis on having fun over winning."
The firefighter hopes the event will raise at least $10,000 for local charities, adding that all of his early estimates indicate the target will be met.
A beer tent, courtesy of Neighbourhood Brewing, was featured at the tournament, with 100 per cent of the proceeds from drink sales set to be used for charitable donations.
Greyback Construction, Schoenne Homes, Parallel 50 Construction, Marte Apolzer Group, Fun Water Pools, Curious Campervans, Sutherland Group Enterprises, Big Cat Contracting and the aforementioned brewing company were also among those to enter teams into the tournament.
Dozens of off-duty firefighters volunteered their time to make the inaugural event a reality.
Tougas added that Saturday's event is the start of what they hope is an annual tradition in Penticton.
"As the Penticton Firefighters Charitable Society, all of the money we raise will go back to charities in Penticton and this event is one of the largest we've ever tackled," he said.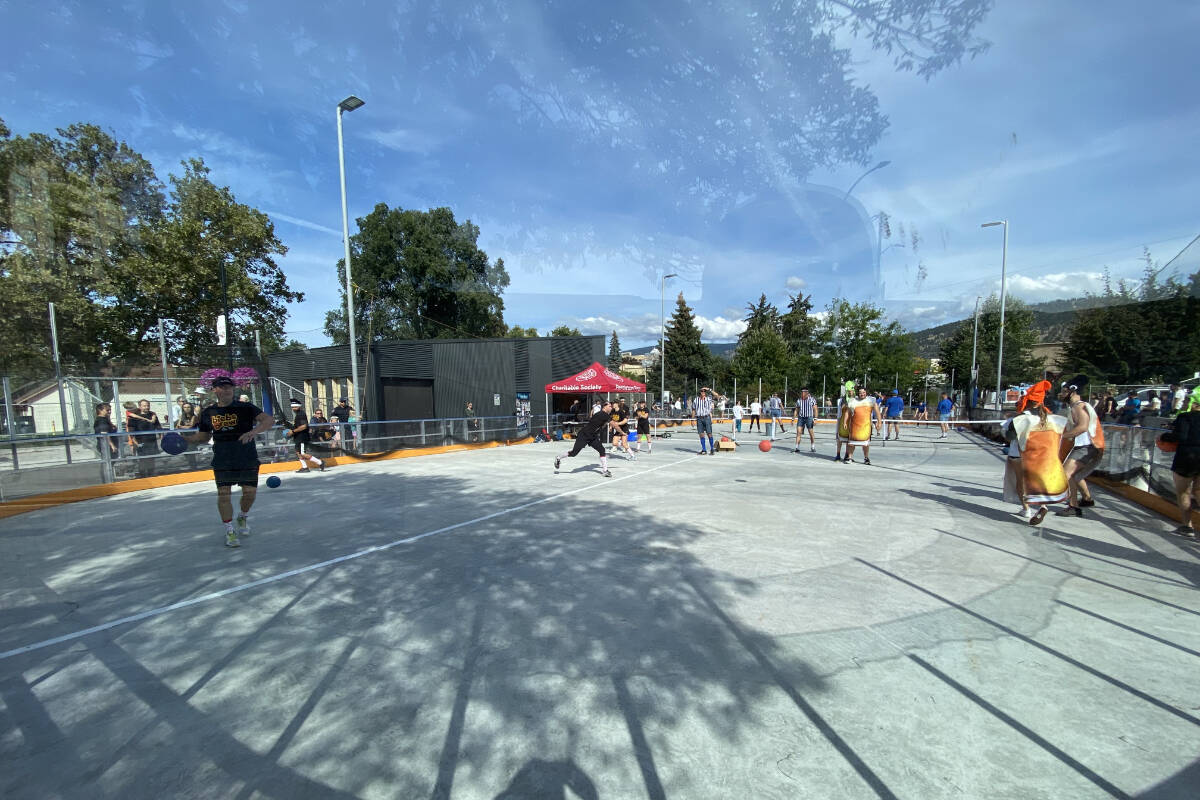 ---